Enjoy wall art for your home. FREE SHIPPING ACROSS AUSTRALIA.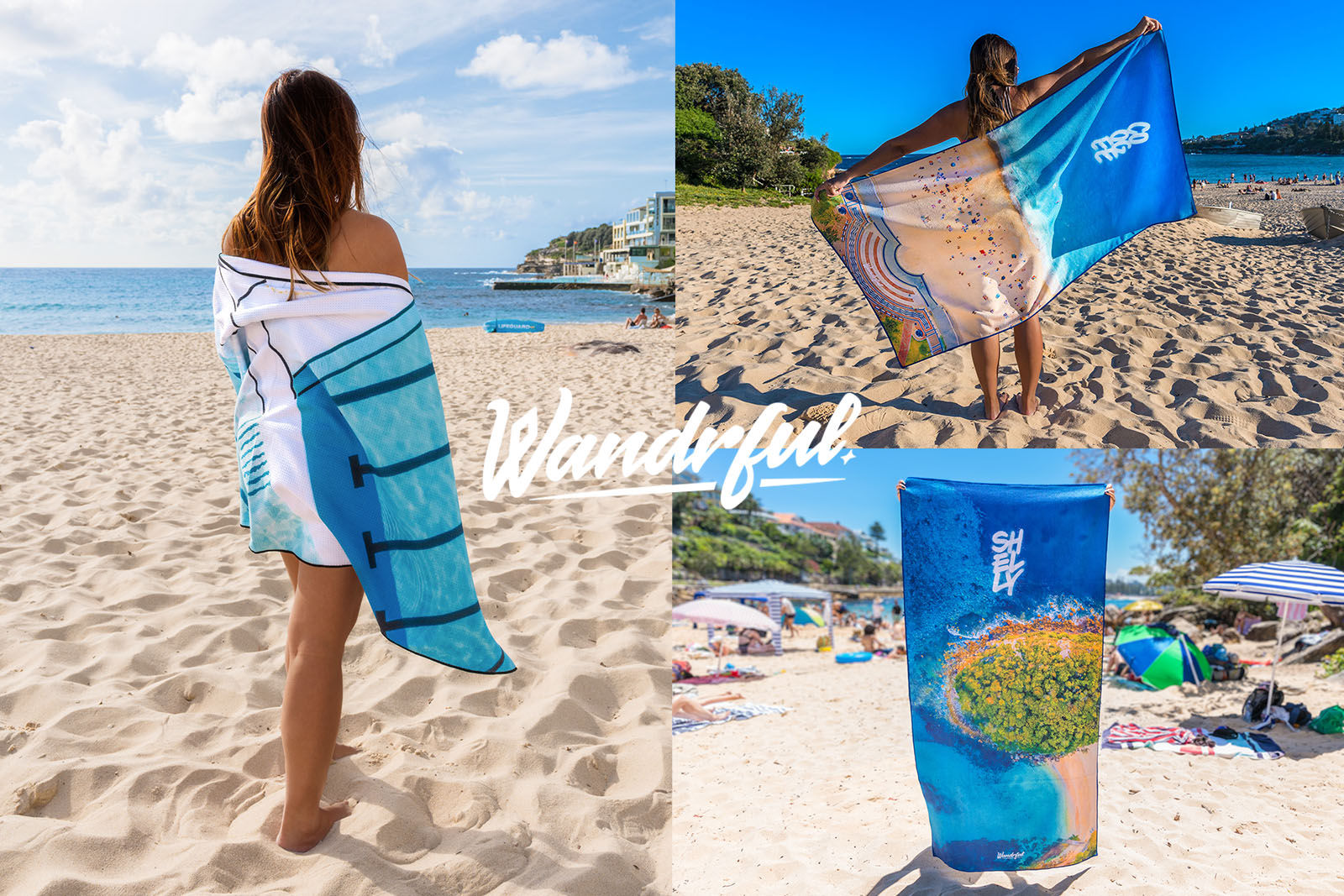 Wandrful is inspired by the never-ending pursuit 
of wondrous locations from around the world. Whilst on a trip to the Maldives, we were inspired to create a brand to embody this. Starting with our own range of beach towels showcasing our beautiful beaches and coastlines we call home in Sydney, Australia.
The uniquely designed double sided towels feature my aerial photography one one side and a modern take on the classic cabana stripes on the other. The Wandrful sand-free beach towels are buttery soft to touch, eco-friendly, sustainably made from recycled plastics, super lightweight, quick-drying and ultra-absorbent.
Each of the Wandrful sand-free beach towels, come with a matching ultra-convenient backpack, so you can bring all your beach essentials in one place. Stand out from the crowd, look good, feel good, whilst doing good on all your beach adventures.